We are very excited to announce that we will soon be offering
Hoopers agility workshops and courses
.
I have taken part in agility in the past with Rufus and thoroughly enjoyed the bond that we built through having 'our special time' together each week, having 'fun' and the friendships that we built with the people we saw week in, week out. However, about 18 months ago Rufus was diagnosed with an auto-immune disease of his nails which meant the impact of agility became too much for him.
I then discovered Hoopers allowing us to continue having fun together and I becamre a Canine Hoopers World Instructor.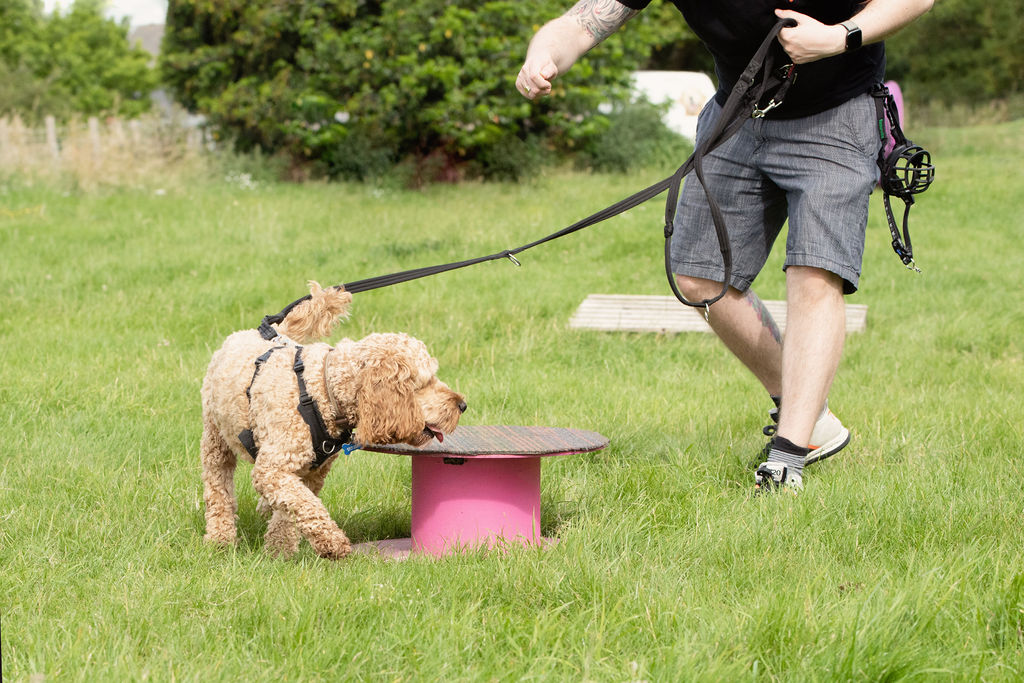 What is Hoopers?
Hoopers is a form of agility, low impact on your dogs joints but high fun and energy. The courses consist of hoops, barrels and tunnels with the idea of building distance handling with your dog. It is a great opportunity to build on your teamwork and most importantly HAVE FUN!
Who can do Hoopers?
In short Hoopers is suitable for anyone and any dog.
From Puppies to Seniors and Dachshunds to Great Danes
From a handlers perspective you don't need to be the next Usain Bolt to take part - it requires as much or as little physical participation as you fancy and is aimed at building on your dog's confidence in working away from you.
So what will we be offering?
Workshops - We have 75 minute workshops coming up that will go through the beginnings of Hoopers. Introducing the equipment, look at 'forward focus' and build value in the equipment.
Teaching you all the basics to go on to our 6 week course.
Course - We have 6 week courses starting in October 2020 where we will cover the basics of Hoopers, building on the number of obstacles in a course, distance and direction, impulse control as well as the opportunity to work towards completing your Hoopers Beginners Certificate.
As you can probably tell I'm very excited for our
Hoopers
journey to begin and cannot wait to see you on the course.
Tash x