Have you heard about the new addition to Potter Paws? It's called The Potterings and it's a secure field – with a difference!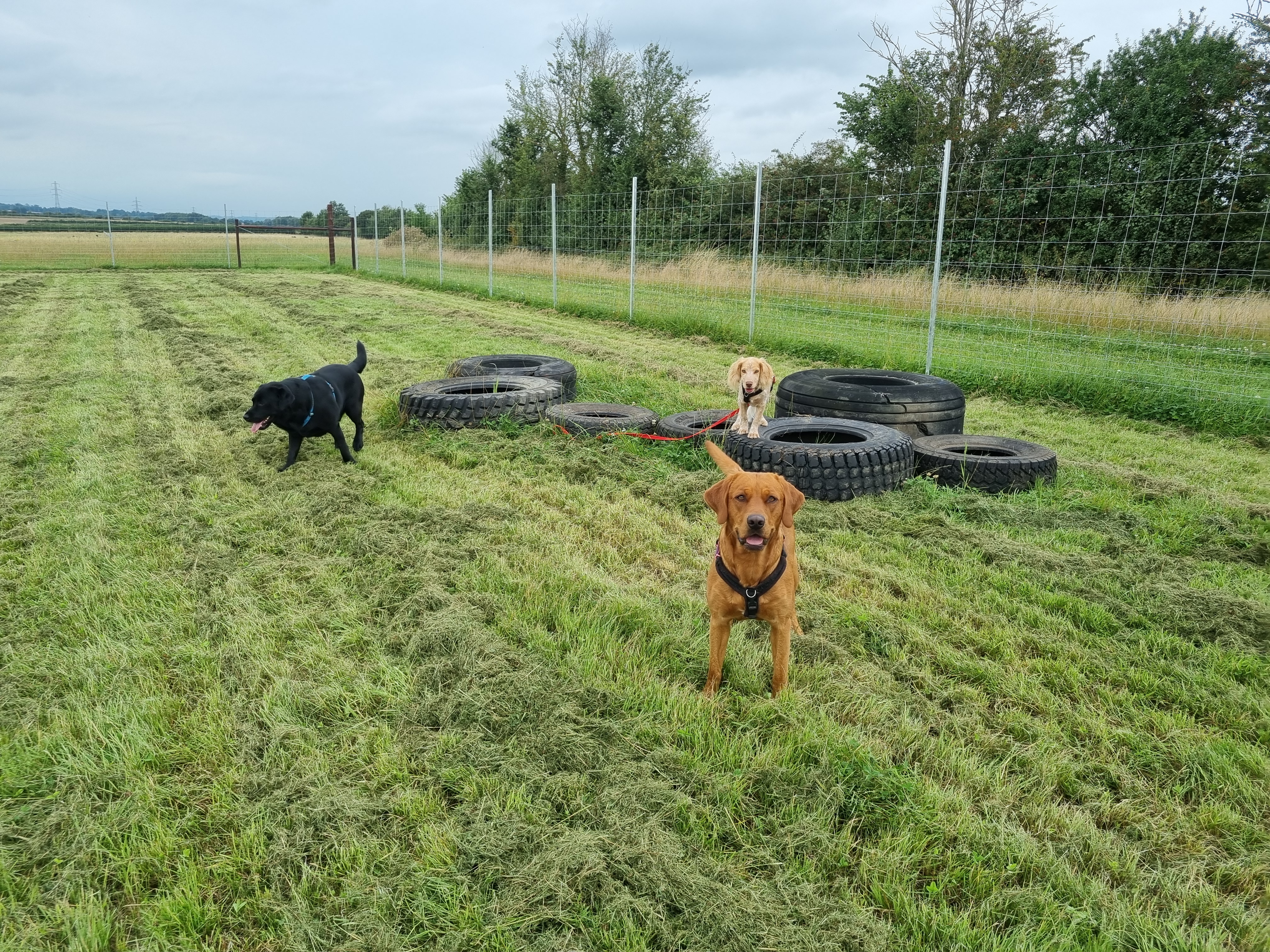 Before we get into the details though, why on earth would you need to hire a secure field for dog walks? I don't know about you but I'm seeing an increasing number of posts on social media about people's encounters with other owners/dogs. The number of dogs are on the increase and, with more and more being walked in popular country locations, local parks or even on the streets around your home, the way they interact with the public is becoming more noticeable.
With that in mind, here are 4 reasons you might want to consider The Potterings (yes, that's the secure field with a difference!)
1.A peaceful outing for you and your dog
If your dog is not great off the lead (or, to be fair, even if it simply likes to welcome passers-by) walks might be tricky sometimes. Continually stopping, starting, putting them on and off the lead, preventing them from wanting to greet every person/dog you meet… none of this is what you had in mind when you headed out for some fresh air and exercise. In a secure field there's none of this. There's just you, your dog(s) and the various interactive activities we've set up to keep your wandering interesting.
2.No distractions for training
Apart from being a little embarrassed when things don't go well, trying to train your dog in public adds in a whole extra layer of complications. There will always be distractions for your dog: people, children, other dogs, things that might be food, and so on. At The Potterings, we've included some healthy distractions which can assist your training but you and your dog will be uninterrupted (and, if recall is your area for improvement, they can only run so far before there's a fence!)
3.Plenty of stimulation
People often make the mistake of thinking dogs need to run and run to exhaust themselves, but the opposite is actually true. Dogs use up more energy by sniffing and exploring and The Potterings has plenty of this at hand. We've used many locally recycled items such as pallets, tyres and logs to give you the opportunity to play as well as train and explore. You could do some parkour, hide a favourite toy or treat among the obstacles or simply let your dog be a dog and run, sniff and explore with no fear of them getting lost.
4.A zen dog walk?
Yes, this does exist. We have plans to create wild flower and sensory areas in our secure field which will give the dogs some valuable mental stimulation and, like it does us, will also help calm them if they are nervous or over excited. The addition of these details will also make our secure field like no other: a pleasant place to walk, exercise and play with your dog.
So, there you have it. If spending some time at The Potterings appeals to you, why not check out our
website
,
Facebook page
or email
[email protected]
to find out more.