Views of the Vale at Coombe Hill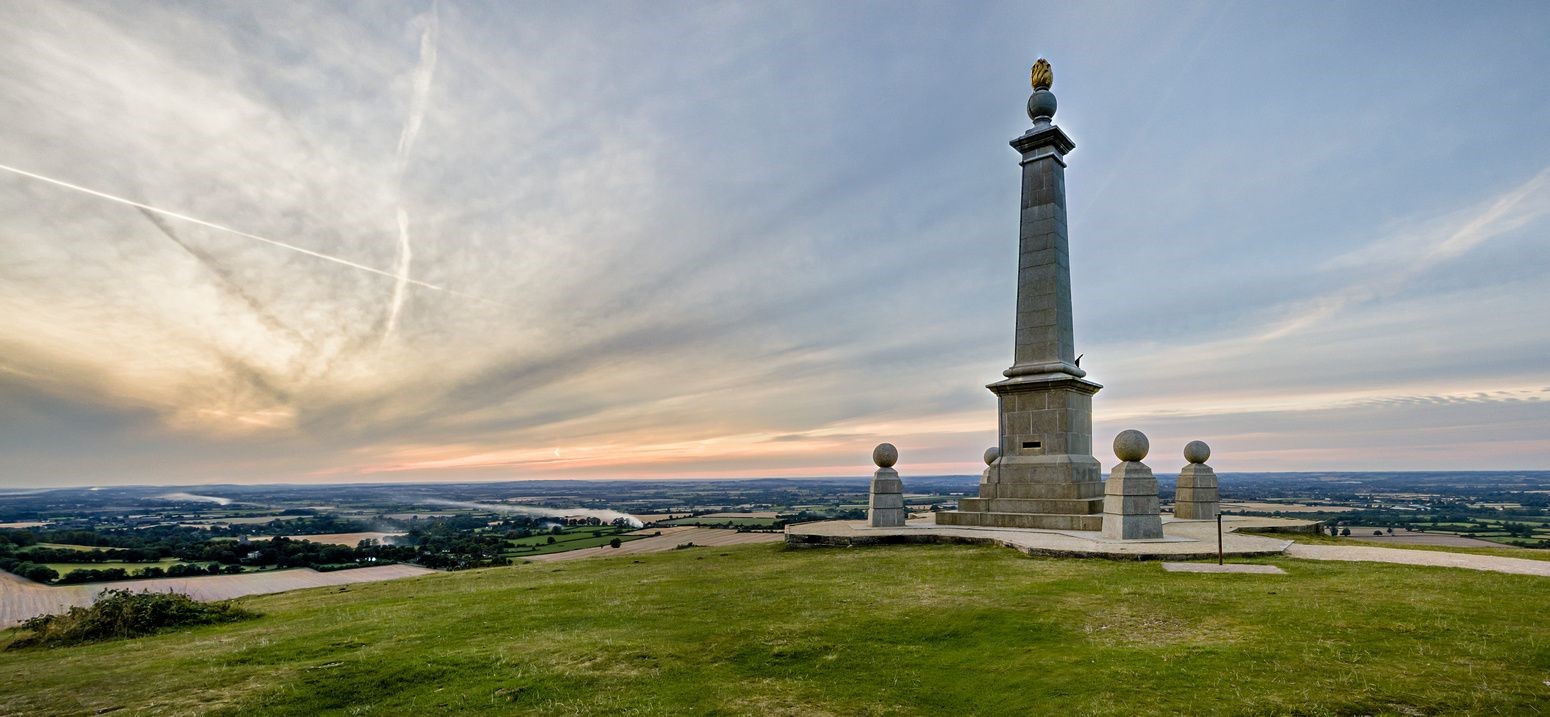 If you're looking for some inspiration for your next autumnal walk Potter Paws recommends exploring Coombe Hill with your favourite 4-legged walking companion. There are various trails and walking routes suitable for all the family and varying levels of intensity.
The easiest route to follow is the accessible track from the car park to the Boer War Monument, which sits 853ft above sea level and is the highest accessible point in the Chiltern Hills. The memorial was erected and unveiled on 4th November 1904 to the memory of the men from Buckinghamshire who had died in the Boer War. The monument was struck by lightning in 1938 and again in the 90s and also has a local
Chiltern Brewery
ale named after it.
At the monument there are (on a clear day) the most spectacular 360 degree views of the surrounding towns and countryside - a great place to stop and pause while taking in the great views of Aylesbury Vale! If visiting on a windier day it will certainly blow the cobwebs away. Depending on the time of year it can get very busy and you may meet the resident cows that roam the area so remember to keep your dog under close control.
From the monument you can explore the grassy slopes of Bacombe Nature Reserve where you might see wild orchids and butterflies. You can follow the path all the way to the bottom which eventually curves around the base on the hill, be warned it's a big climb back up to the car park!
Adjacent to the car park is the ancient woodland, a carpet of bluebells in Spring but it can be very muddy after wet weather so be warned you may need your wellies, and if your dog likes rolling in muddy puddles – a bath will be required.
Please note:
Car parking is free but has limited space with little alternatives so get there early for assurance. There are no public toilets or proper eating out facilities but if you're lucky an ice cream van is usually parked up ready to satisfy visitors young and old.
We'd love to know if you've explored Coombe Hill with your dog and what did you think?
For training support and advice join our Facebook Community Group I'm in the group every day sharing information and answering your questions, and the best thing is... it's totally free to be part of our group!